When:
October 24, 2020 @ 8:00 pm – 9:30 pm
2020-10-24T20:00:00-06:00
2020-10-24T21:30:00-06:00
Where:
Route 66 Casino's Legends Theater
I-40
Exit 140
Route 66 Casino Hotel presents The Cult: A Sonic Temple

RESCHEDULED DATE: Saturday, October 24, 2020 / 8 pm
Ticket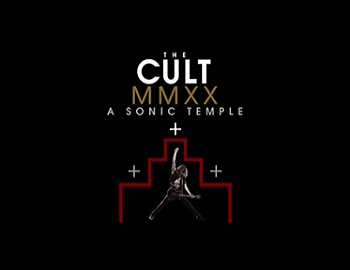 on sale date TBD.
Route 66 Casino announces The Cult will be bringing "A Sonic Temple" tour to Albuquerque's Legends Theater at Route 66 Casino Hotel on Saturday, October 24, 2020 at 8 p.m. The tour marks the 30th anniversary of their Sonic Temple album. The tour will feature core songs from Sonic Temple; some of which have not been performed since 1989 along with select tracks from their 10 studio albums. This will be an all ages show. The ticket on sale date will be announced later this spring.
The Cult, Ian Astbury (vocals) and Billy Duffy (guitar) originally gained a dedicated following in the United Kingdom before breaking into the mainstream in the U.S. with singles such as "She Sells Sanctuary," "Love Removal Machine" and "Fire Woman."  They have produced 10 studio albums in their successful career with the most recent titled Hidden City.
ABOUT THE CULT:
When The Cult were preparing to hit the stage at Coachella in 2014, few were expecting the fury that the band delivered. As the festival goers milled about, packing in the field in front of the stage, Ian Astbury and Billy Duffy were building up to a crescendo, of which, when the smoke cleared, Rolling Stone would hail as "the Messianic moment of Coachella". Critics have hailed the band as incendiary, ground-breaking, and transcendent, but the band themselves choose to look forward… and in a lot of ways, prefer to be seen as survivors… marginalized and vulgarized, much in the same way their song subjects have been.  And it was on the ride home from this performance in the desert that the roots of their tenth album Hidden City began to take root.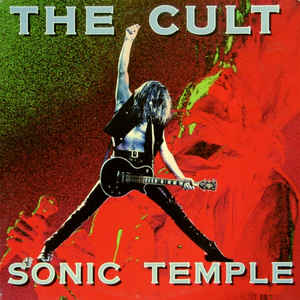 The Sonic Temple album:
Sonic Temple was the 4th Studio Album released 10th April 1989, it marked the peak of all albums to date. 30 year Anniversary edition released 2019 followed by a Sonic Temple 30 World Tour that continued into 2020.
Produced by the legendary Bob Rock, Sonic Temple had four chart-topping singles: Fire Woman, Edie (Ciao Baby), Sun King and Sweet Soul Sister. Sonic Temple proved to be an important moment for both the band and the wider rock scene.
Looking back on the album, vocalist Astbury said: "We wanted to retain our core DNA as we went deeper into psych and hard rock influences. "It was a complete immersion for me into art, film, music, poetry and literature, weaving those influences into what was to become Sonic Temple."
The album catapulted The Cult into superstar status and remains their most commercially successful release. It has sold over 1.5 million copies in the U.S. alone and was certified platinum in 1990. It made it to #10 on the Billboard charts, and the aforementioned songs all remain rock-radio staples to this day.
The shows will be a gathering and celebration for Cult fans. As Billy Duffy stated about the tour in a recent interview, "I'd like fans to not only allow themselves a little indulgence into maybe simpler happier times of the late 80s for a few hours at a ST19 show, but also be happy that the music is now really their possession, not ours, and to do with it what they will."