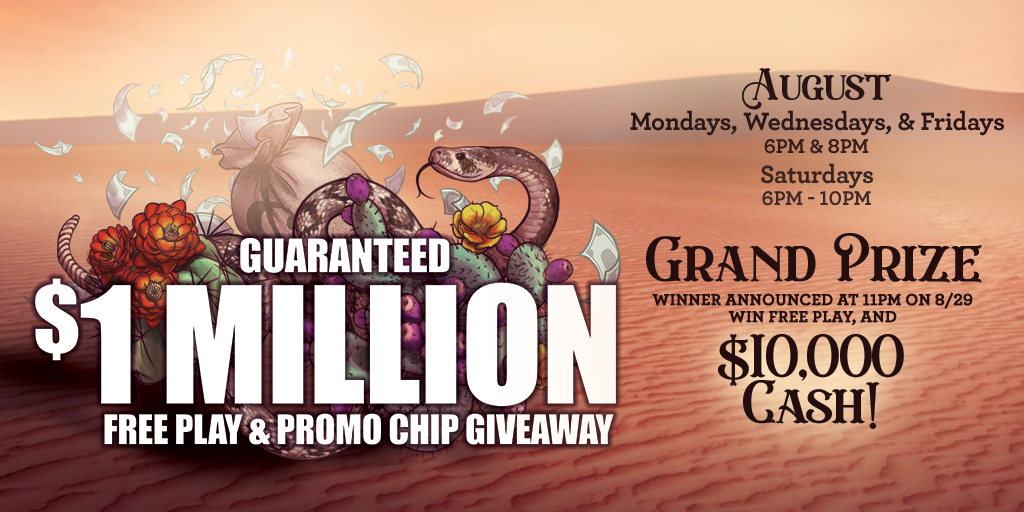 We have one million reasons for you to Get Your Kicks at Route 66 Casino Hotel!
The summer fun continues with our guaranteed $1 Million Free Play and Promo Chip giveaway! Earning entries is easy! Use your Turbo Rewards club card to play your favorite slot or table games all month long. One point per entry or 1,000 entries per 30 minutes or tracked table game play!
When can you win?
This thrilling promotion will take place throughout the month of August. Mondays, Wednesdays & Fridays: 6 pm & 8pm Saturdays: 6 pm, 7 pm, 8 pm, 9 pm & 10 pm
Multiply your chances to win!
10X entry multipliers on Tuesdays & Thursdays
3 ways to win!
Winners will be chosen either by Slot Hot Seat, Table Game Hot Seat, or the E-drum!