Best Bingo in Albuquerque!
You'll always find something new and exciting at the Route 66 Casino Bingo Hall. With over 500 seats, 45 digital bingo screens, and an on-site snack bar, you'll never have to leave your seat. Every night try your chance at our $66,000 Grand Prize. Bingo players can also enjoy Buy-in sessions as low as $5 and birthday specials!
Albuquerque Bingo Specials:
Click on the buttons below to view all the exciting bingo specials going on during the months of April and May.
Lucky Player: May 11
Saturday, May 11
Five winners will receive a $100 cash prize!
Mother's Day: May 12
Sunday, May 12

Matinee & Evening Session
50% off Electronic Value Packages.
FREE Dauber while supplies last!

Armed Forces Day: May 18
Saturday, May 18

Free Red/White/Blue special!

Red: $200
White: $400
Blue: $600
Rags to Riches: May 25
Saturday, May 25
Five winners will receive a cash prize ranging from $50-$250!
Memorial Day: May 27
Monday, May 27
Matinee & Evening Session
Buy One, Get One FREE Electronic Value Packages!
Memorial Day Special Matinee Session Hours: Doors open at 11:00 am. Early Birds at 12:45pm.

Bingo Extras:
Cosmic Bingo: Join us every Friday and Saturday night for an out-of-this world bingo experience with Cosmic Bingo. Popular music by the area's best local DJs!
50+ years of age and over, receive a $3.00 discount Monday – Thursday
Buy 1 get 2 free electronic specials Sunday – Friday nights
Buy 1 get 1 free buy-ins on selected specials every session
$15 Half Time electronic bingo packs
Birthday Special: on the day of your birthday, present a valid ID and receive a FREE electronic machine
Build your own electronic machine for as low as $15.00 for the Tab-E and $25 for the Champion II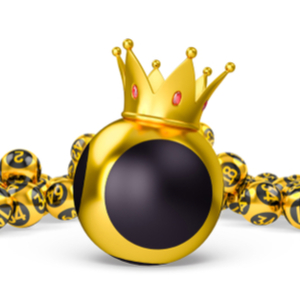 Hours:
Monday – Sunday Nights:
Doors Open at 5:00 PM
Early Birds at 6:45 PM
Main Session 7:00 PM
Saturday & Sunday Matinee:
Doors Open at 11:30 AM
Early Birds at 12:45 PM
Main Session 1:00 PM
Friday & Saturday Nights:
Cosmic Bingo – Doors Open at 10:00 PM