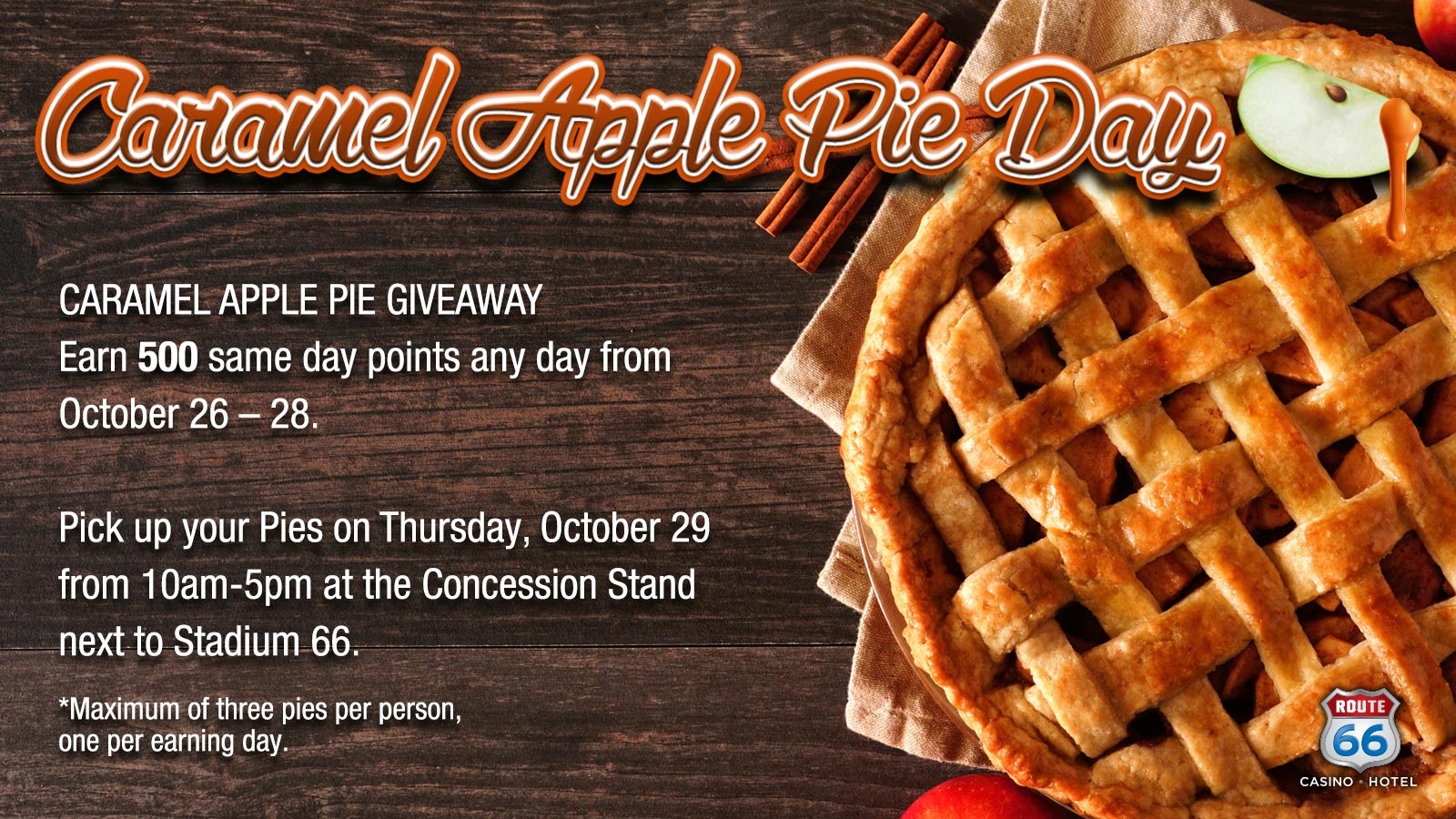 The heart of Autumn is apple pie!
We've got your fall favorite – Caramel Apple Pie! Use your Turbo Rewards card to play your favorite slots and earn 500 same-day points on any day from October 26th to October 28th.
Pies can be picked up on Thursday, October 29th from 10am – 5pm at the Stadium66 Sports Bar Concession Stand.
Maximum of three pies per person, one per earning day.