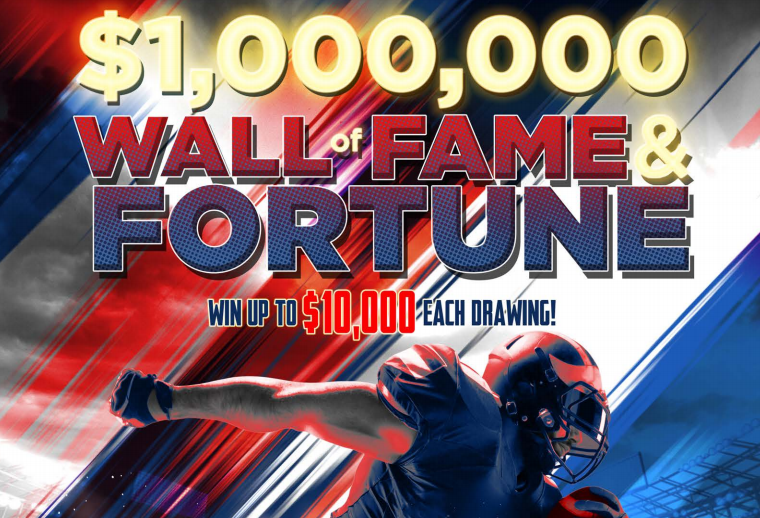 Two contestants will compete head-to-head for their chance to WIN autographed Hall of Fame sports memorabilia AND cash in our $1,000,000 Wall of Fame & Fortune!
How can you win?
Earning entries is easy! Use your Turbo Rewards club card to play your favorite casino slot games. One point per entry or 1,000 entries per 30 minutes of tracked table games play!
Turbo Rewards members may earn entries from August 29th – October 30th.
When can you win?
Thursdays:
6 PM, 8 PM, 10 PM
Saturdays: 
2 PM, 4 PM, 6 PM, 8 PM, 10 PM
• Selected contestants will each choose two boxes.
• The first box will include sports memorabilia (valued at up to $5,000), which the contestant will get to keep!
• Contestant will reveal the prizes in both chosen boxes, if they match they'll get the cash prize!
See the Route 66 Casino Player's Club for additional details.