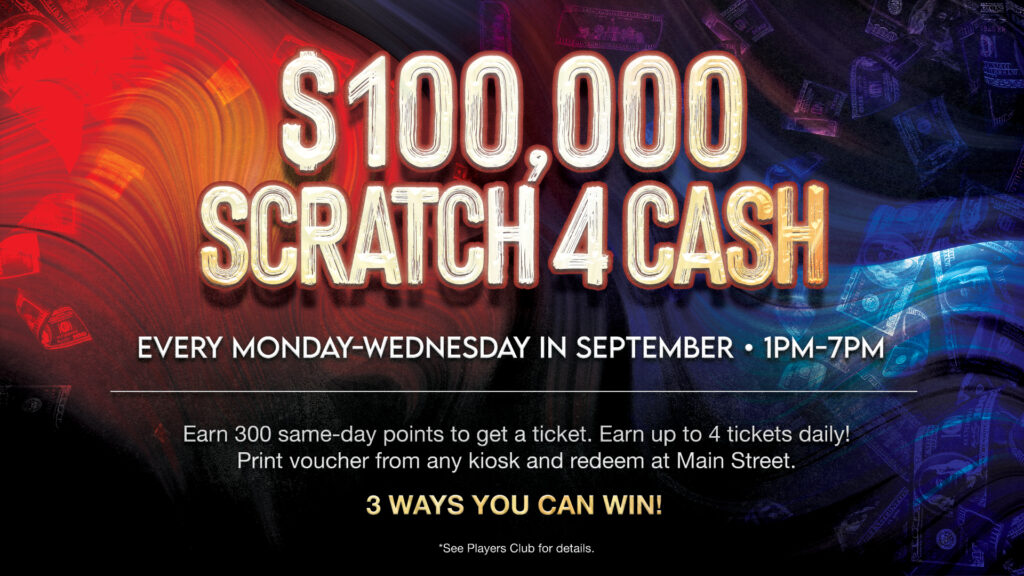 Earn 300 Same-day points to get a ticket, earn up to 4 tickets daily!
3 Ways You Can WIN
Scratch 5 and Match to Win up to $100,000
BONUS BOX for an instant win of up to $1,000 in Free Play
EVERY TICKET is an entry into the Last Chance Drawing on Thursday, September 28, where you could win $5,000 cash!
*See Players Club for details.