When:
June 13, 2020 @ 8:00 pm – 9:30 pm
2020-06-13T20:00:00-06:00
2020-06-13T21:30:00-06:00
Where:
Route 66 Casino's Legends Theater
I-40
Exit 140
Jim Jefferies Oblivious 2020 Tour!
Saturday, June 13, 2020 / 8pm
Ticket Prices: $40, $58, $68, $79
21+ Show
Route 66 Casino Hotel is pleased to announce that comedian Jim Jefferies will be bringing his Oblivious 2020 Tour to Albuquerque's Legends Theater spring 2020!  Jim Jefferies, one of the top 5 touring comedians in the world, has announced his new Oblivious tour which will kick off in San Diego, CA on January 10, 2020 and will make a one night stop at Route 66 Casino Hotel on Saturday, June 13, 2020 at 8:00 pm. Tickets go on sale Friday, November 15 at 9:00 am.
Jim Jefferies is one of the most popular and respected comedians of his generation, entertaining audiences across the globe with his provocative, belief-challenging, and thought-provoking comedy. Jim was recently honored as Stand-Up Comedian of the Year at the Just for Laughs Festival this summer and has been touring the globe extensively over the past few years.
Jefferies has become a household name over the past 2-3 years. Jefferies is an Australian-American stand-up comedian, political commentator, actor, and writer. He created and starred in the American FX sitcom Legit and Comedy Central's late-night comedy, The Jim Jefferies Show, which debuted its third and final season on March 19, 2019.  The Jim Jefferies Show aired for three seasons by Comedy Central and wraps up its final season on November 19. You can watch some of Jefferies stand up comedy via YouTube HERE.
In addition to the series, Jim also continues to head up the weekly podcast series, 'The Jim Jefferies Show Podcast', co-hosted by Forrest Shaw. The podcast, from Comedy Central's Podcast Network, includes interviews and discussions with a variety of guests discussing current news and politics, as well as providing a more in-depth focus on the topics and opinions featured on the television series – with less filters. Jim has signed a first look deal with Comedy Central for content development in television and digital media. He is also working with NBC on a multi-camera pilot which he would star in from writer-producer Suzanne Martin, Sean Hayes and Todd Milliner's Hazy Mills and Universal TV.
Tickets go on sale at the Route 66 Casino Player's Club Box Office and online at 9:00 am MST on Friday, November 15, 2020. This will be a 21+ show.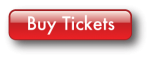 CLICK HERE for the full Oblivious 2020 Tour.