When:
January 17, 2020 @ 6:00 pm – 9:30 pm
2020-01-17T18:00:00-07:00
2020-01-17T21:30:00-07:00
Where:
Route 66 Casino's Legends Theater
I-40
Exit 140
LFA 80: Garcia vs. Mariscal 
Saturday, January 17, 2020
Ticket Prices: $32, $41, $70, $95

Doors open at 5:30pm
Prelims begin at 6:00pm
Main Event: 8:00pm
Route 66 Casino Hotel and Legacy Fighting Alliance present LFA 80 at Albuquerque's Legends Theater!
Fight Card
Main Event Featherweight Bout
Chepe Mariscal (10-4) vs. Steve Garcia Jr. (10-3)
Co-Main Bantamweight Bout
Kyle Estrada (10-5) vs. Damacio Page (20-10)
Feature Flyweight Bout
Kendrick Latchman (8-5) vs. Jerome Rivera (8-2)
Middleweight Bout
Gabriel Checco (11-4) vs. Jordan Wright (9-0)
Featherweight Bout
Josh Marsh (5-2) vs. Luis Gavinho (9-4)
Lightweight Bout
Carrington Banks (8-2) vs. Chris Brown (5-1)
Featherweight Bout
Sean Cervany (4-0) vs. Edwin Cooper (2-0)
Preliminary Pro Bouts
Prelims ends by 7:30 pm MST.
Welterweight Bout
TBD vs. Jalin Fuller (2-0)
Flyweight Bout
Josiah Reyes (1-0) vs. Ricky Esquibel (3-3)
Bantamweight Bout
Calob Ramirez (0-0) vs. Chris Rojas (1-0)
Fight card subject to change.
CLICK HERE to download a copy of the Fight Card to save on your phone or share on social media.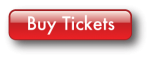 IN THE NEWS…
Another MMA card is scheduled for winter