When:
March 14, 2020 @ 8:00 pm – 9:30 pm
2020-03-14T20:00:00-06:00
2020-03-14T21:30:00-06:00
Where:
Route 66 Casino Hotel's Legends Theater
I-40
Exit 140
Route 66 Casino Hotel presents Piff the Magic Dragon

SHOW POSTPONED!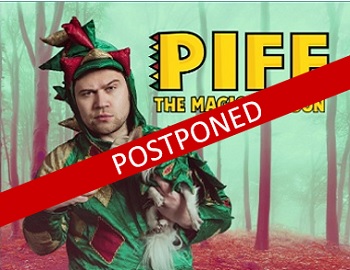 Route 66 Casino Hotel will be postponing the Piff the Magic Dragon show scheduled for March 14th at Legends Theater.  We are working with the artist on a mutually agreeable date in the future.
Refunds will be processed automatically, and will post to your account within 7-10 business days. To request a refund for tickets paid for with cash or check, please contact your original place of purchase. Refunds are only available for tickets purchased directly through official ticketing partners. Route 66 Casino Hotel is not responsible for the refund practices put in place by secondary ticket providers.
If you won tickets or received a pair of complimentary tickets, hold on to them and once a new date is announced, you can bring your tickets to the Route 66 Casino Player's Club to exchange for a new/valid ticket.
The health and well-being of our patrons, artists and staff before anything else.
Thank you for your patience and your continued support.
ABOUT THE SHOW:
Route 66 Casino Hotel welcomes "America's Got Talent" finalist and world-renowned magician Piff the Magic Dragon to Albuquerque's Legends Theater on Saturday, March 14, 2020 at 8 p.m.
50% Comedian. 50% Magician. 100% Dragon.
After earning national acclaim as the standout star of NBC's America's Got Talent and Penn & Teller: Fool Us, Piff The Magic Dragon continues to win over audiences across the globe with his mythical mixture of wizardry, wit and sarcasm that ignites a one-of-a-kind comedy magic show you must see to believe!
With over 100 million online views, sold out shows across the US and Canada and a residency at the Flamingo Hotel and Casino on the Las Vegas strip now extended throughout 2018, Piff the Magic Dragon has proved he's here to stay.
Joined by Mr Piffles, The World's Only Magic Performing Chihuahua™, the dynamic duo have performed all over the world in iconic venues such as Radio City Music Hall, Shakespeare's Globe, the O2, London and Sydney Opera house. He was the opening act for Mumford & Sons on their 17 date UK tour and graces the cover of their Grammy award winning album "Babel".
This will be an all ages show.
"How are you going to top a guy in a dragon suit?" (New York Times)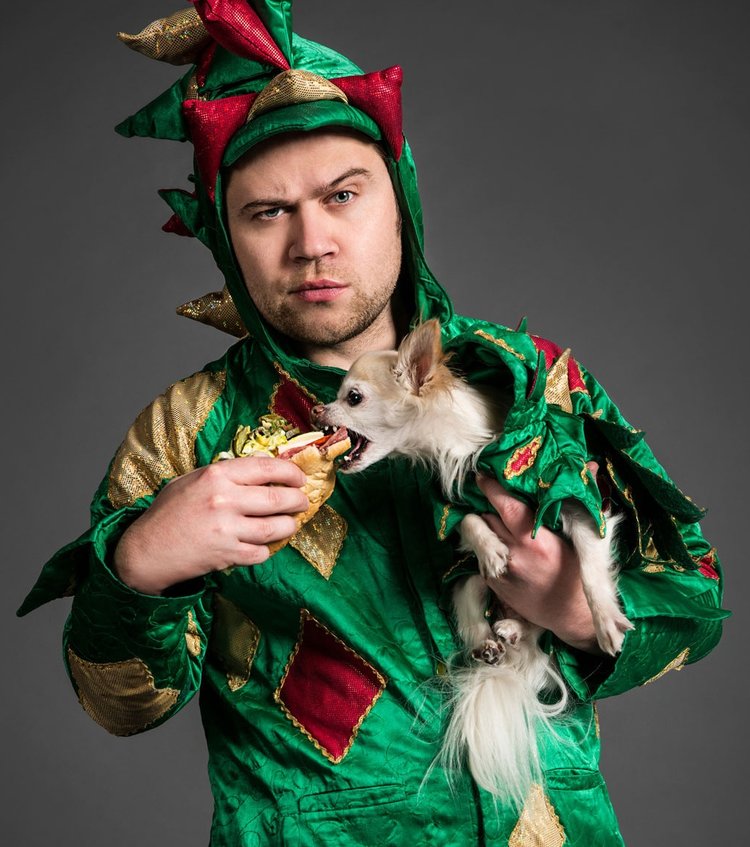 Each week join The Piff Pod Dragon Squad as they discuss the weekly adventures / catastrophes of Piff the Magic Dragon, aka The Loser of America's Got Talent. Recorded live in Las Vegas as well as on the never ending #PiffTour, Piff holds court with Francis the Squire, Jade Simone, one of the last Showgirls left in Las Vegas, and Mr Piffles, The World's Only Magic Performing Chihuahua, to discuss card tricks, kidnapping princesses and sleeping on treasure.