When:
February 23, 2019 @ 8:00 pm – 9:30 pm
2019-02-23T20:00:00-07:00
2019-02-23T21:30:00-07:00
Where:
Route 66 Casino's Legends Theater
I-40
Exit 140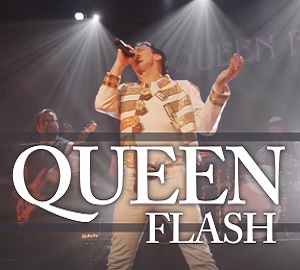 Queen Flash
Ticket Prices: $20.00 General Admission
Saturday, February 23, 2019 / 8pm
Route 66 Casino presents Queen Flash – A Tribute to Queen at Albuquerque's Legends Theater!
Look-a-like, sound-a-like, Johnny Zatylny has been captivating audiences by carrying on the musical tradition of Freddie Mercury since 2000.
His amazing likeness with the original, matches his perfect performance of "Queen" songs both through his voice and his unmistakable stage presence.
This fabulous 6-piece Queen tribute is an exciting, high energy show that will get people out of their seats. "Queen Flash" is a grand, theatrical representation of the real Queen concerts, complete with vocal quality unmatched by any other tribute out there. It captures the essence of a band that transformed the music industry and set lofty standards for those who followed. "Queen Flash" will set the stage for a flash back to one of the world's finest group of rock musicians!
Purchase your Queen concert tickets to today!