When:
June 29, 2019 @ 8:00 pm – 9:30 pm
2019-06-29T20:00:00-06:00
2019-06-29T21:30:00-06:00
Where:
Route 66 Casino's Legends Theater
I-40
Exit 140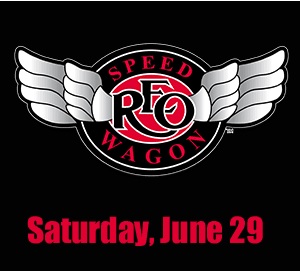 REO Speedwagon
Ticket Prices: $45.00, $65.00, $77.00, $89.00
Saturday, June 29, 2019 / 8pm
Formed in 1967, signed in 1971, and fronted by iconic vocalist Kevin Cronin since 1972, REO Speedwagon is a band where the main constant over the decades is a never-ending desire to give their all to their fans, year in and year out.
By the early '70s, the band's unrelenting drive, as well as non-stop touring and recording, jump-started the burgeoning rock movement in the Midwest. It carved a path that was eventually followed by STYX, Kansas, Cheap Trick and more. Platinum albums and freeform FM radio staples such as "Ridin' The Storm Out" followed, setting the stage for 1980's explosive Hi Infidelity. REO rode the top of the charts with a RIAA-certified 22 million albums sold in the U.S. and 40 million around the globe, with a string of gold and platinum records and international hit singles.
Even now, fully established with songs on the radio in every city and town they ever set foot in, REO Speedwagon still has that Midwest work ethic. The band has gone on stage and in the studio to work– dozens of albums, thousands of concerts, and countless radio spins. Their eyes have always been on the future and on the road – not a year has gone by where REO Speedwagon didn't perform live, thrilling fans with hit filled sets.
Band Members:
Kevin Cronin – lead vocals, rhythm guitar
Dave Amato – lead guitar, vocals
Bruce Hall – bass guitar, vocals
Neal Doughty – keyboards
Bryan Hitt – drums, percussion