When:
January 19, 2019 @ 8:00 pm – 9:30 pm
2019-01-19T20:00:00-07:00
2019-01-19T21:30:00-07:00
Where:
Route 66 Casino's Legends Theater
I-40
Exit 140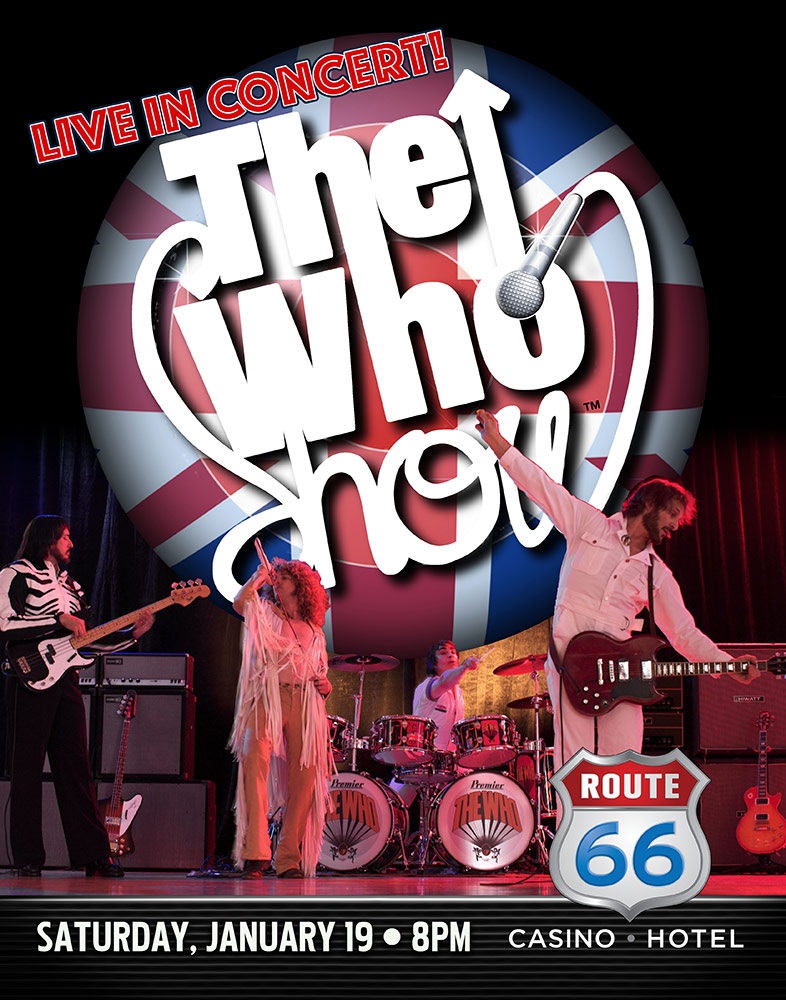 The Who Show – Way Beyond Tribute
Ticket Prices: $20 General Admission
Saturday, January 19, 2019 / 8pm
Route 66 Casino presents The Who Show!
With excellent musicianship and lively stage presence, The Who Show recreates a Who concert experience from the 1970s.
Each of the timeless hit songs played in their sets are known and loved by generations of fans. The Who Show has honed their show to become what critics acknowledge being one of the most spectacular tribute shows in the world.
"The Who Show is in a class by themselves and they nail The Who on all fours" Los Angeles Times.
"They bring The Who to life with precision and verve "San Francisco Chronicle.
From "My Generation" to "Pinball Wizard" to "Behind Blue Eyes" to "You Better You Bet" to "Won't Get Fooled Again", The Who Show has been thrilling audiences with the unmistakable live sounds of the Who for more than a decade. Voted VH1's "Most Believable 1970's Era Who Tribute", The Who Show was also hailed by the Los Angeles Times to be "in a class by themselves."
On stage, the group accurately captures the "individual stage personas, idiosyncrasies and showmanship" (Music Connection Magazine) of one of the most influential bands and perhaps the greatest live band ever. While many tribute bands duplicate the appearance and sound, The Who Show, "takes the extra step to capture the magic, energy and essence of the Who" (San Diego Union-Tribune).
This will be an all-ages show.