What Can You Expect From Us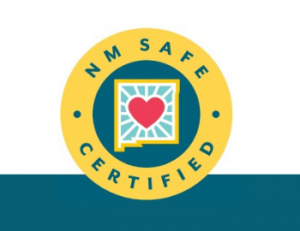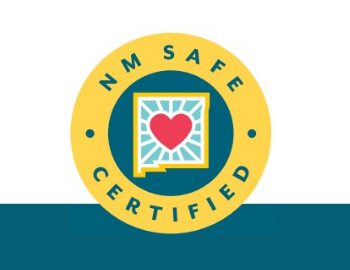 The safety of our guests and team members continues to be our highest priority and our property is officially NM Safe Certified. This certification assures you that we have been trained in the COVID-Safe Practices that have been issued by the State of New Mexico to keep you and your family safe.
Here are the protocols & guidelines that we have put in place to ensure the health and safety of you and your family, as well as our team members.
All employees were required to complete a COVID-test with a confirmed negative prognosis from a certified health professional in order to return to work.
Everyone will be thermal tested either via touchless thermometer or infrared technology before entering property.
Employees & guests with temperature of 100.4F, or higher, will not be allowed to report to work or admitted to the property.
Face masks will be mandatory for all employees and guests.
Complimentary Personal Protective Equipment will be available for guests, and supplied to employees.
Hand sanitizer stations will be widely available throughout the property.
Plexiglas barriers installed where necessary to maintain social distancing.
CARE Team:
Committed.
Accessible.
Responsive.
Engaged to assist guests.
Essential businesses, such as the Route 66 Travel Center and the 66 Pit Stop, continue to be open and available for all travelers.

Face masks are mandatory. You may be asked to briefly lower your mask for I.D. verification. Masks may not cover your entire face.
A Government issued ID will be required to enter.
All guests must be 21+.
Give fellow guests their space, at least 6 feet apart.
If you leave the building, you may be subject to re-screening and additional wait times.
Smoking is prohibited on the gaming floor. A separate smoking area will be provided.
Please report unsafe practices, illness or other concerns to security or a CARE team member.
For everyone's safety, the Route 66 Team has established a code of conduct for our guests & employees to adhere to. To know what to expect when you arrive, please review the Code of Conduct by clicking the button below.
Thank you for understanding that everyone's health and safety is our top priority.