All Day Mondays – Thursdays in April!
$10 Minimum Blackjack wager to qualify.
 Suited blackjack in hearts, clubs, or diamonds receives $10 in Promo Chips.
Suited blackjack in spades receives $25 in Promo Chips.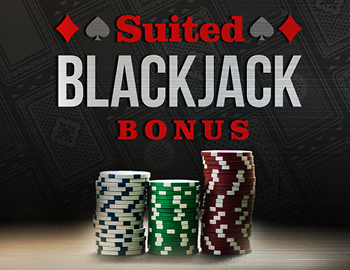 Must be 21+ and a Turbo Rewards member.  See the Route 66 Casino Hotel Player's Club for details.