When:
November 8, 2019 @ 8:00 pm – 9:30 pm
2019-11-08T20:00:00-07:00
2019-11-08T21:30:00-07:00
Where:
Route 66 Casino's Legends Theater
I-40
Exit 140
Route 66 Casino Hotel presents Creedence Clearwater Revisited!
Friday, November 8, 2019 / 8pm
Ticket Prices: $45, $63, $73, $94
Creedence Clearwater Revival founding members and Rock and Roll Hall of Famers Stu Cook and Doug "Cosmo" Clifford have been on quite a ride.  Following their induction into the Rock and Roll Hall of Fame, Cosmo and Stu launched their Creedence Clearwater Revisited project in 1995 to once again perform live in concert the hit songs — touchstones of a generation.
Since then, the legendary rhythm section has been thrilled by the outpouring of affection for their new band.   World tours and a platinum selling album Recollection followed.  The astounding response to the band has been driven in part by new generations of fans that, as Cosmo says, "weren't even born when the music came out."
In 2013, Classic Rock Revisited critic Jeb Wright wrote about a Creedence Clearwater Revisited concert he attended. "The true test of any concert is how the music makes you feel. On this night, this writer walked away with a wonderful feeling, having just witnessed timeless, historical music, performed to perfection. Creedence Clearwater Revisited not only looks to the past, performing iconic songs, they bring them to the modern day, reminding us all of the true importance of this music."
This will be an all-ages show.  Purchase your tickets today online or by visiting the Route 66 Casino Box Office!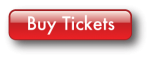 Rolling Stone article: Creedence Clearwater Revisited Talk Farewell Tour and Ignoring Their Critics
April 18, 2019 By David Browne