Dairy Queen Grill & Chill
Featuring DQ Grill & Chill and Orange Julius all within our convenient Route 66 Travel Center.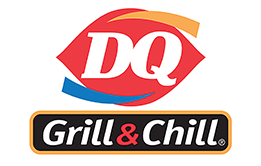 DQ Grill & Chill offers an expanded menu including breakfast, lunch and dinner. Enjoy a variety of healthy menu choices so you can enjoy one of their traditional sweet treats with no guilt.